Hot Food and Delicatessen Items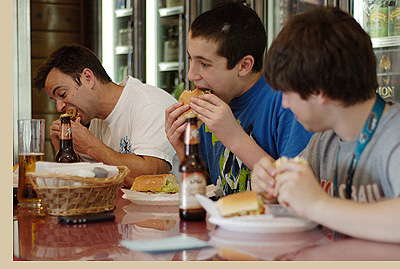 Antipastos Deli features the highest quality cold-cut meats and cheeses. We carry brands such as Boarshead and Molinari which are sliced to order for you to take home and enjoy, or made into incredible sandwiches with our daily, fresh-baked bread. Our hot food department features traditional Italian dishes including lasagna, pasta & meatballs, and home-made raviolis. We also feature specials including eggplant parmesan, prime rib, baked fish, BBQ ribs, and steaks grilled to order.
We can make you a meal to enjoy here or package up a complete dinner to take home to your family. Call ahead and we'll even have it waiting for you on your way home.
Antipastos features premium beers on tap and an enormous selection of imported beers by the bottle. We also carry wines from our family winery, DeRose Vineyards.
Come enjoy dinner with us and taste our Italian heritage.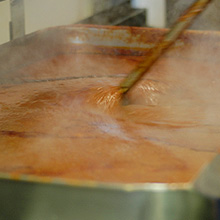 Connect with Antipastos
Join our Facebook page and read our Yelp reviews.

Gift Certificates Available
We carry gift certificates so you can give to your family or friends so they can enjoy the finest raviolis, meats, fish and deli items in San Jose.