Homemade Raviolis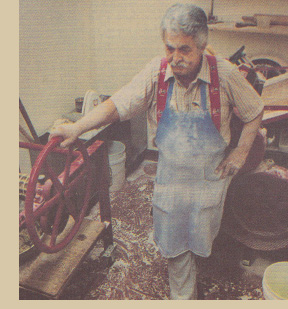 Antipastos is proud to be one of only a few delicatessens that makes its own raviolis in-house from scratch. In 1986 when Nick DeRose Sr. opened Antipastos, he sampled more than 75 brands of raviolis, but couldn't find anything he liked, so he set out to do his own.
The first part of this journey was to find the right equipment. Nick came across some automated machines that not only produced mediocre raviolis, but they were prohibitively expensive. By chance, one of his customers told him of a 100-year old machine that was owned by a deli on Fourth Street. Not only was it perfect for the product he envisioned, it was the very same machine that made raviolis for his, and his then fiance, Mary's, wedding! Nick had to have it. After acquiring the machine, He brought it home and fully-restored it to its previous glory.
Why all the fuss for raviolis? Nick felt then, as do his sons Gino, Nick Jr., and Joe now, that raviolis are the heart of an Italian deli. These raviolis made in-house are the freshest and most flavorful you'll ever find. The rich and delicious filling is held together in a light pasta pocket that just melts in your mouth. Antipastos sells four varieties including Meat, Vegetarian, Cheese and Chicken.
Come in and take a box home or enjoy a ravioli plate here. You'll taste a connection back to Italy and a man's passion for producing the best.
Watch a video of us making our house-made raviolis. Watch video.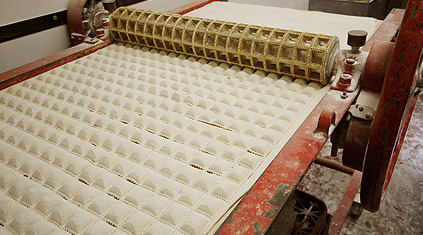 Connect with Antipastos
Join our Facebook page and read our Yelp reviews.

Gift Certificates Available
We carry gift certificates so you can give to your family or friends so they can enjoy the finest raviolis, meats, fish and deli items in San Jose.